You are going to love our services
Ready to serve you
Hotel Don Curro offers a wide range of services so that your trip to Málaga is perfect. Dining, events, leisure… Your comfort is our main priority, something we strive for every single day.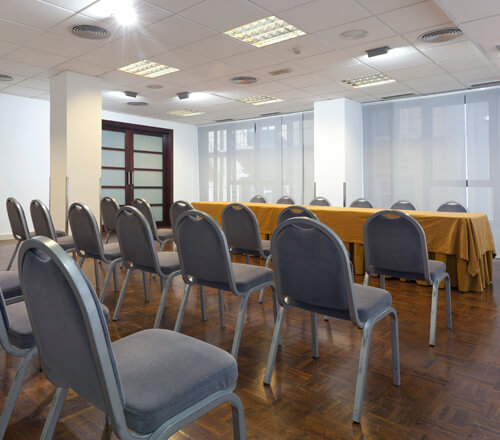 Meeting room
Host your event in the heart of Málaga, in our fully equipped room suitable for press conferences, business meals, meetings, product and sales presentations… It is 1,614 ft2 in size and can accommodate up to 100 guests. You can also hire our audiovisual equipment and catering services. Wi-Fi included.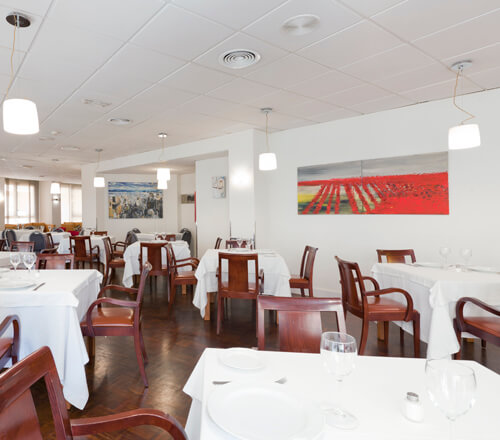 Restaurant
An assortment of breads, pastries and tarts freshly made by our bakers are served every day at 7.30 a.m. in our breakfast buffet. The lunchtime menu, as well as traditional local Mediterranean recipes, includes international-cuisine dishes created by the chef Elena Aizpurúa.
The restaurant's closing time depends on the bingo room and the kitchen, which can be up to 4.30 a.m. on holiday eves.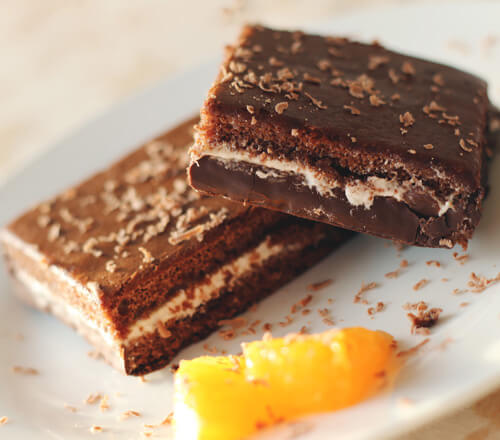 Café Moka
Café Moka is a reference of its kind in the centre of Málaga, where you can find baked products such as bread, cakes, tarts and pastries made in the hotel bakery which you can buy to take away. We recommend that you try the house speciality, our delicious chocolate and orange tart. The café is located just a few yards away from the hotel, on Calle San Bernardo El Viejo.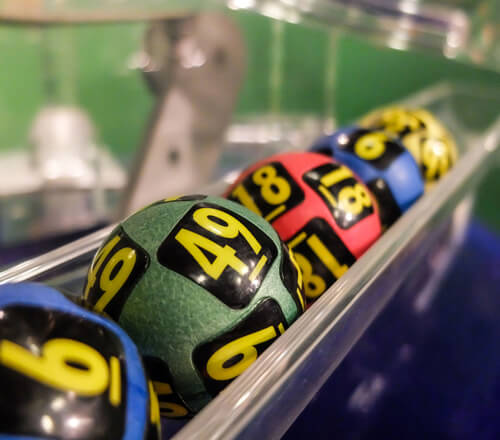 Don Curro Bingo Room
Bingo! Our bingo room can accommodate up to 300 guests and is equipped with the latest technology, with screens on every table for real-time updates of the different awards given and numbers drawn out. Furthermore, there is also an adjoining room with virtual bingo that you can play on tactile screens.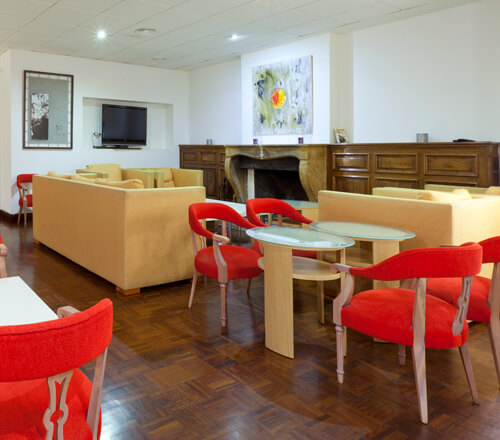 Social room
Hotel Don Curro offers a living area with sofas, a fireplace, free Wi-Fi Internet connection and a TV with payment channels.
General hotel services
Wi-Fi
Air-conditioning
Reception desk 24/7
Parking
24-hour valet service
Daily press
Elevator
Luggage storage
Laundry and ironing service
Tourist information and bicycle and car rental
Fax/photocopy service